John & Jeans Radio Gallery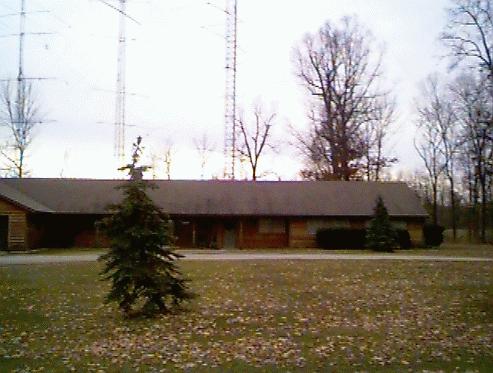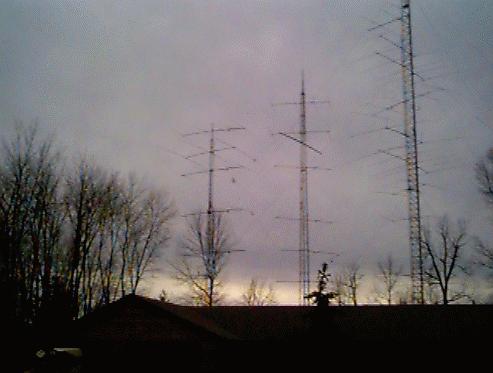 Better view of the Antennas. If you plant eough Aluminum it "Will Grow"
de John K9UWA

---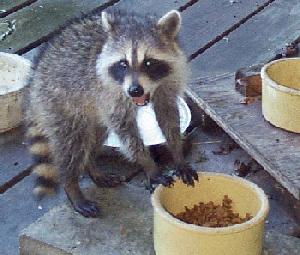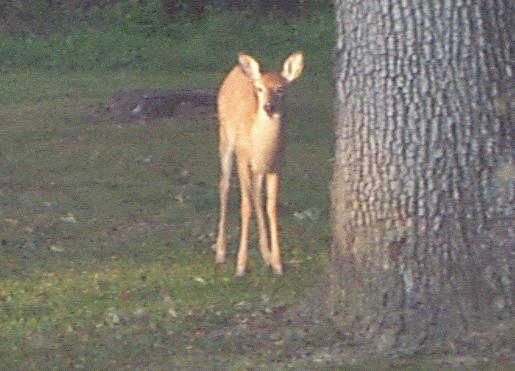 This is one of Jeans "Babies" We have 6 of them
about 6 weeks old. They are very friendly little guys. One of our other little friends......
---
This is the Radio that started it all
Truetone D-724
I brought home a Truetone D-724 back in 1959 when I first received my Ham Radio License.
I was in High School, had no money As part time job had to support taking the Current Girl Friend out on Friday nites.
I used this Truetone radio with an added circuit and a Bandspread capacitor as a Ham Receiver.
You maybe wonder why this particular radio?
I played with a bunch of these old wooden radios some just for parts and many to find the best that I could use as a "Ham Receiver".
This Truetone was the best playing radio of the lot. Later I did have a real Ham Radio Communications receiver.
And then it was off to college and off to the US Army. Upon return Marriage kids etc. So many years later I had stopped
at my Mothers home and she asked if I was ever going to take that old Ham Radio home with me? What Ham Radio?
So up into the attic and yes Mother had put the Truetone radio into the attic when I had gone off to the service. Instantly I thought
yes I can restore this one to its original working condition. So, like all us aging "Baby Boomers," The nostalgia bit has kicked in nicely.
The cabinet was in pathetic condition and when my Wife Jean saw it her eyes really lit up.......Gleefully she exclaimed " I can refinish this and it will really look nice!."
So it is ALL HER FAULT!!. And now we have about 400 Antique Radios!

The picture in the background we found in a Garage Sale a few years back! It is of my High School.
I now have at least one more radio identical to this one .... e-mail us if interested..
---

Some of the radios below have passed onto other collectors... and some of them are in our collection.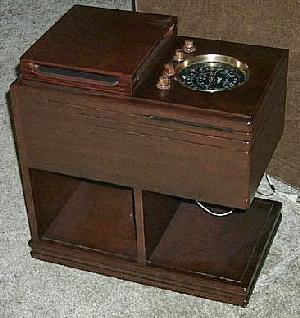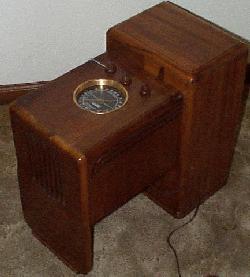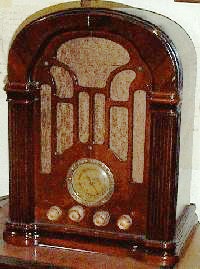 Zenith 6s239 Zenith 5s237 Atwater Kent AK-206 1839 Truetone D-724 (sold by western auto stores)
.
---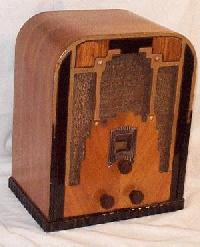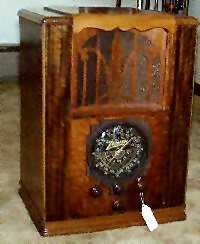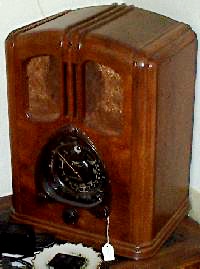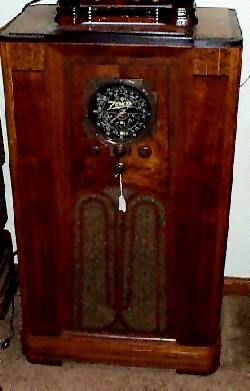 Crosley #167 Deco Cathedral Zenith 6V27 converted to AC Zenith Walton 7s232 Zenith 9s54
---

Radiola III WD-11 tubes are duds...a Nice
display piece...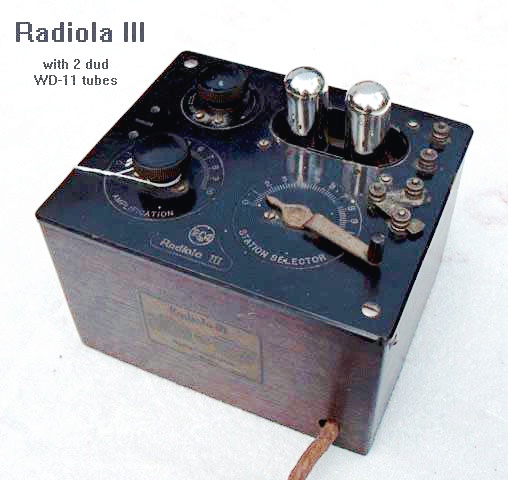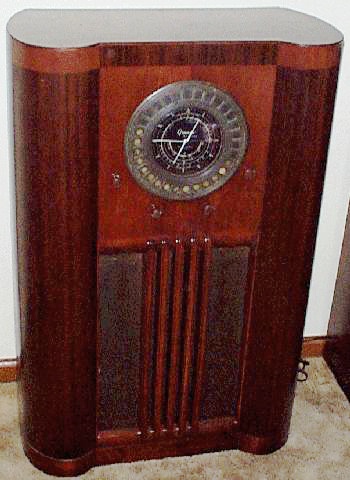 Grunow #1291 "12 tube Teledial Console" we totally rebuilt the bottom of this one for a customer!
as well as the complete restoration of the radio etc.......

---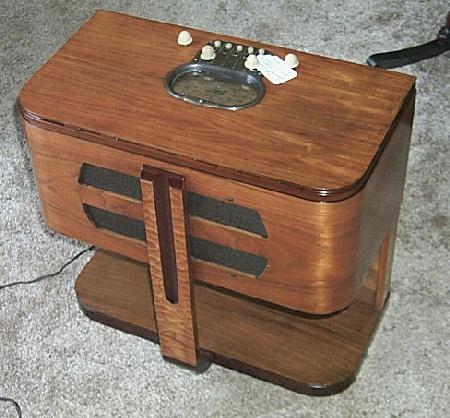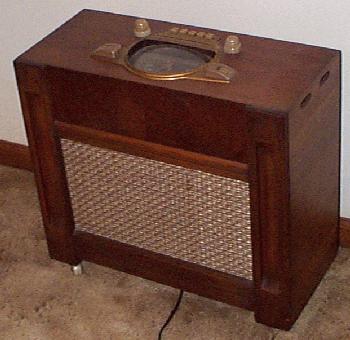 Zenith 5s338 chairside! A very nice looking radio!! Zenith 6s546 another nice chairside! 2 band radio Short Wave + Broadcast band!
I have two of these in Inventory... e-mail us if interested..

---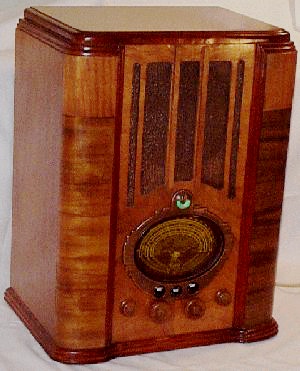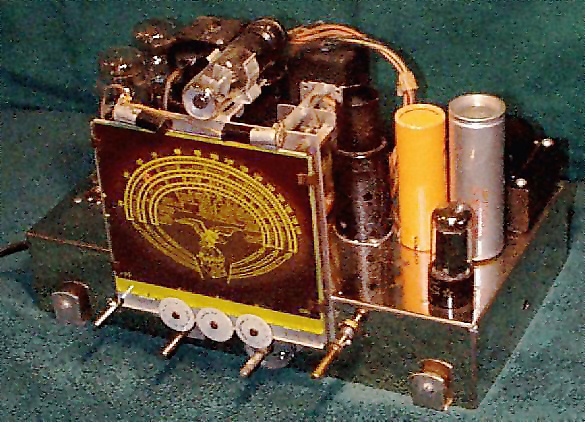 Nice Majestic 85 Large Tombstone....and YES!! that Chassis as all chrome plated from the factory! Even the
Dial Hardware is plated.

---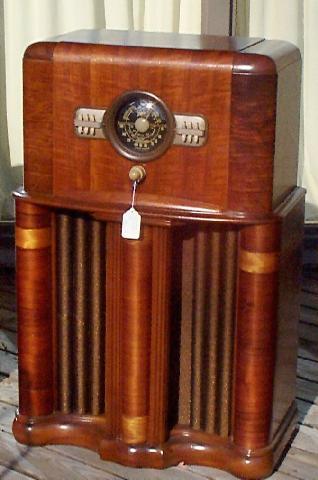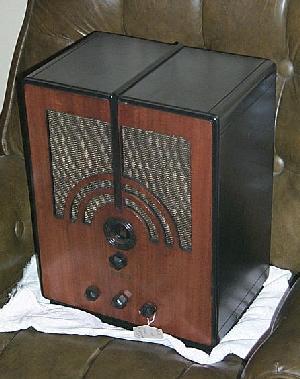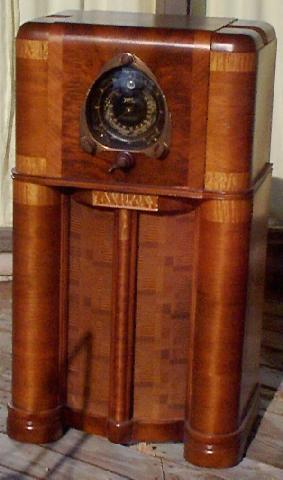 Zenith 11-S-474 a Super Nice console!! Philco 66B Tombstone Zenith 12-S-265 Robot Shutter Dial

---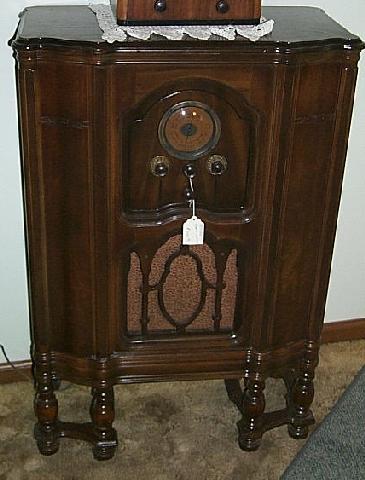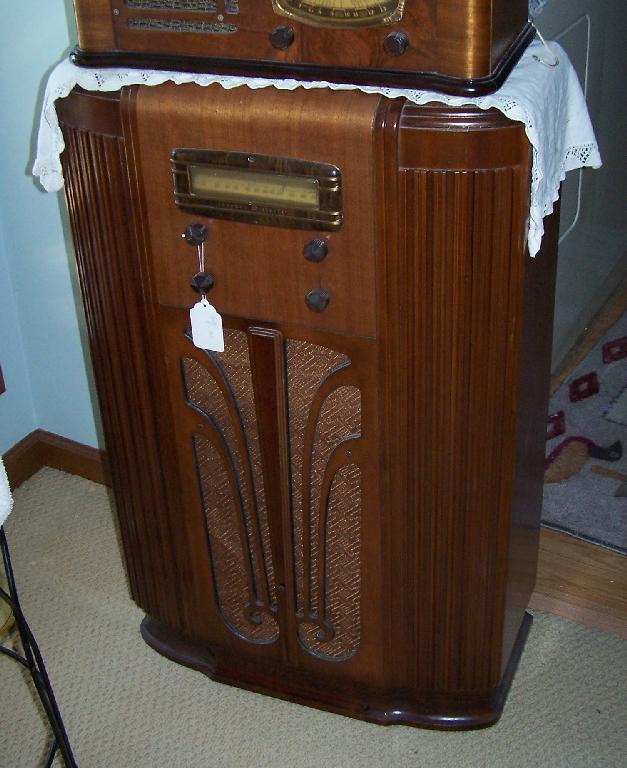 1933 General Electric Console.....one of the First Good Superhet designs! GE model E-86

---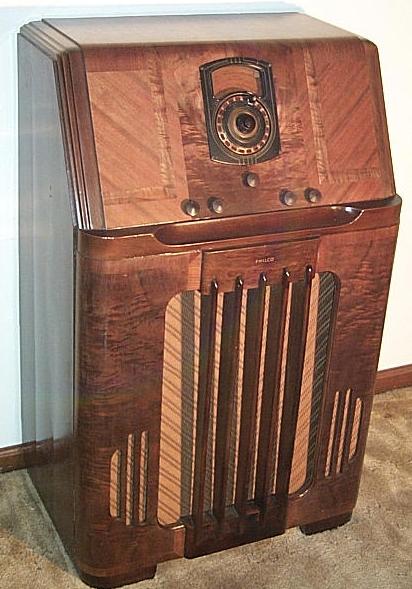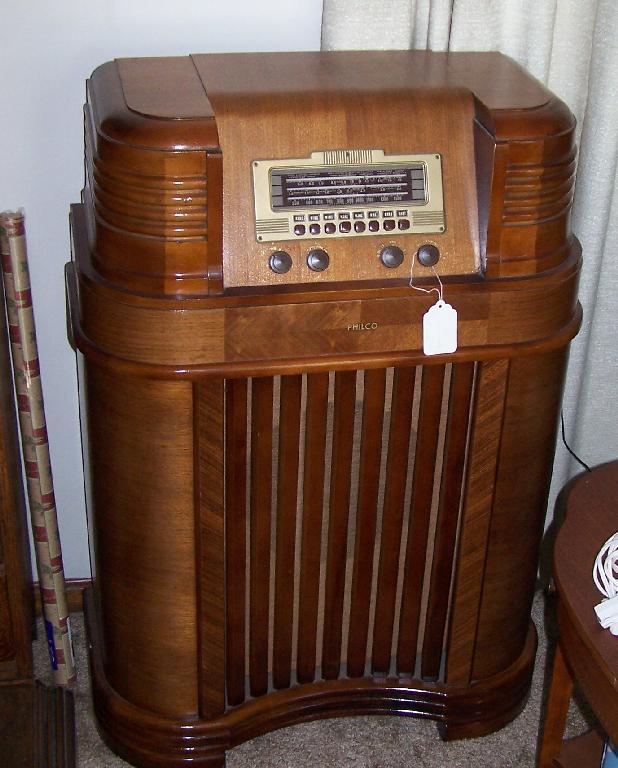 Philco 38-116 Slant Front No Stoop No Squat Philco Sales Pitch for 1938. This is a 15 tube radio. Excellent performance! Next a Philco 40-180 Super Nice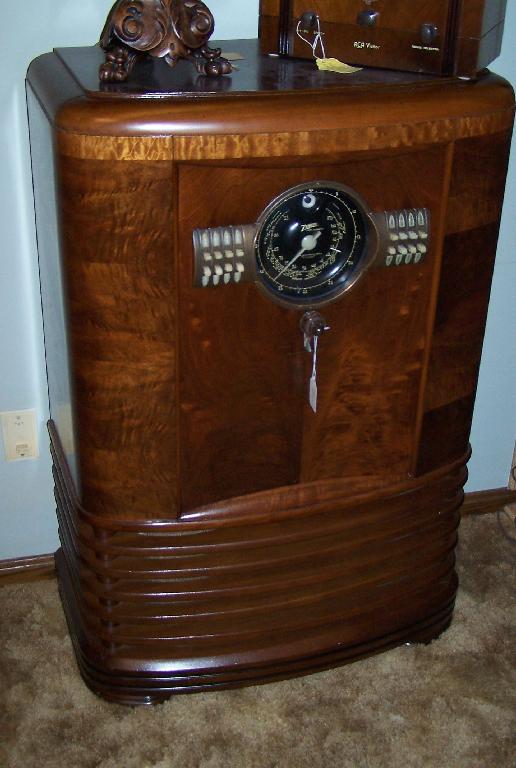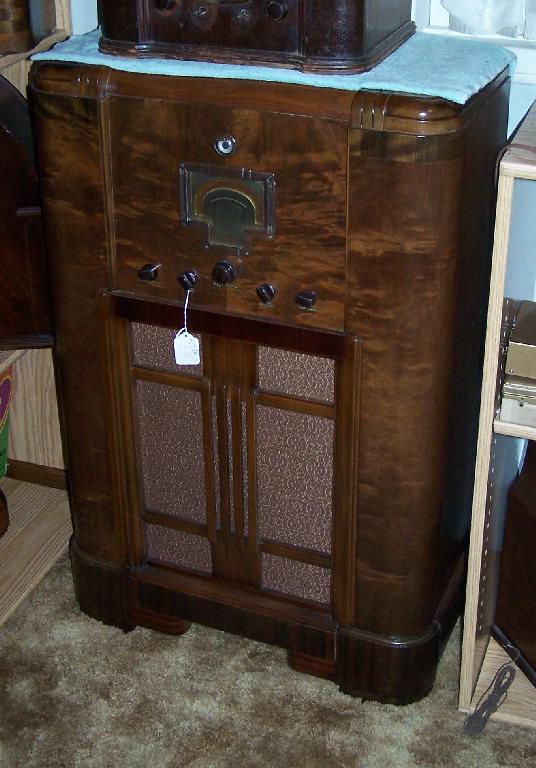 Zenith 9s367 I think Mike and Linda Stover have one of this model ready to go. Super nice RCA 9K from 1936

---