The is a 7 Tube Walton that was brought here by a customer about 2 years ago..... now this guy called and ask about having his
old radio repaired... I first asked him a couple of questions about what it was... from the minimal description he gave decided
that it was a Walton.... I had a hard time explaining to him that yes even though this one is in very very bad condition.... that
due to what it is... well worth rebuilding the radio... The radio was his Wife's grandfathers radio .... he said that he remembered
many years ago when he first started dating his wife that they would go see her Grandfather and at that time this radio was
setting on a table next to grandfathers chair and still being played.... that was about 35 years ago.... then the radio had been set
in some storage area for its next 33 years.... you can see that it made an excellent home for several families of mice. Cabinet
was in very poor condition ..... When I told Cal that it would be about $500 for us to restore the radio he was thinking
that it wasn't worth the effort..... but sort of changed his mind when I told him if he just wanted to leave it set right here at
my place I would give him $1,000 for it like it sets ... also showed him my own 9 tuber that is here... at that point he changed
his mind and we restored the radio for them.....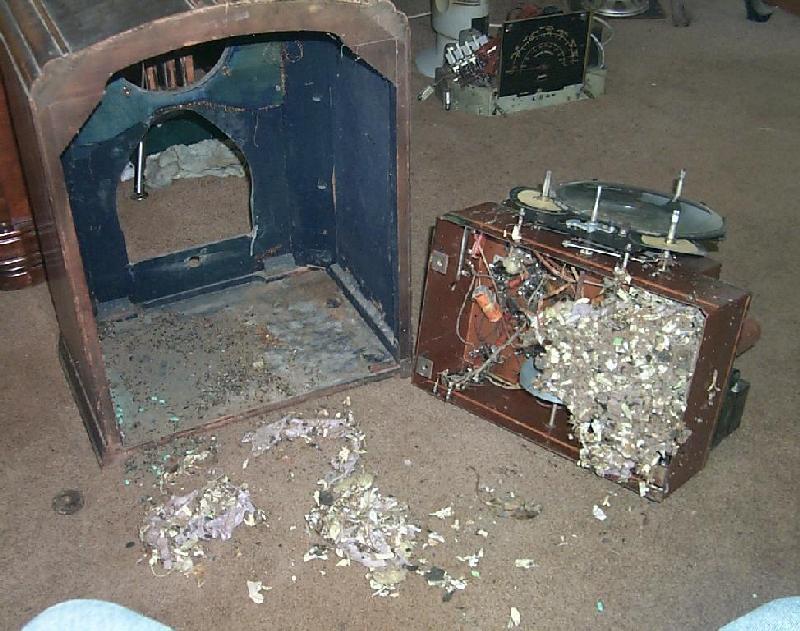 This is the bottom of the chassis after restoration .... in this one we had to not only do the usual replacement of old capacitors
and other out of spec parts.... we also had to rewind that coil thats mounted off the right side of the
chassis as that was where the main house was for the mice and they mush have been very hungry a few times
as they ate the coil wire and the wax covering on it...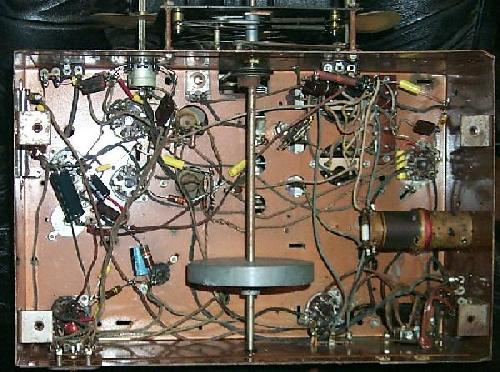 Now this one was so badly rusted on the top of the chassis that it had to be stripped down and all the rust removed....
and then painted.... we really don't like to paint chassis ... but in this case it was the only way to save this one...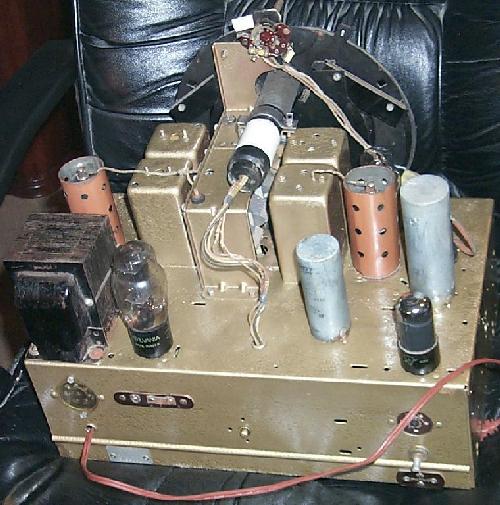 This is the interior of the cabinet after it was cleaned up and considerable work done to the inside of it...
and yes those are brand new.... correct 3/8" Gum Rubber washers that are used to rubber mount
the Zenith chassis .... the speaker in this one also had to be reconed.... the white tag on the back
of the audio output transformer is from our local SpeakerWorkshop a fellow that rebuilds speakers
for us when we need that work done...

Following now are several pictures of the finished radio in different types of lighting...
The first two were taken outside in full natural sunlight.... and the third was taken inside
in our living room with flash on the camera...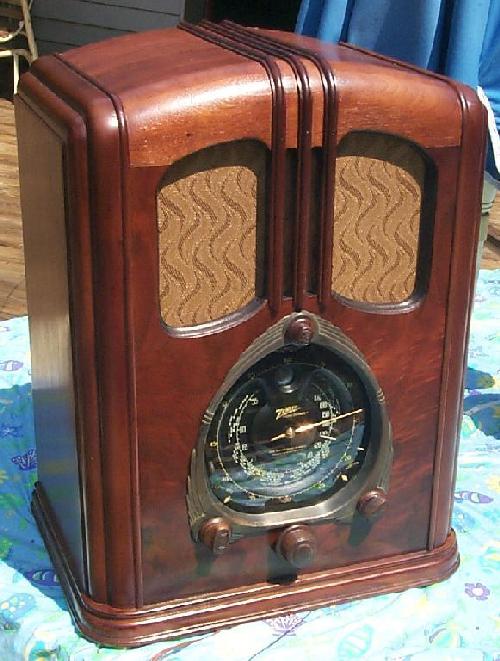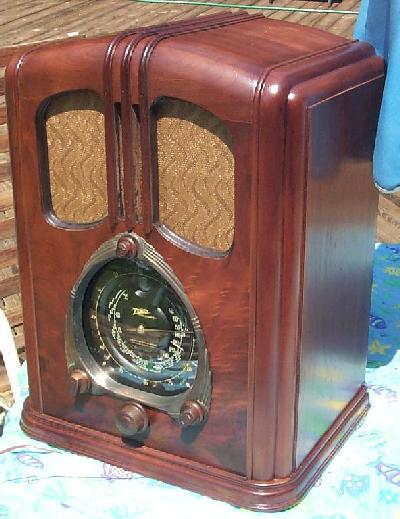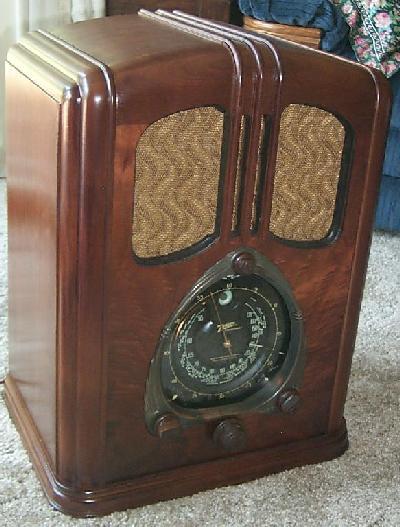 When Cal came to pick up the radio .... he was totally suprised as he never expected it to look like a new one...
He took it home and hid the radio for about another 2 weeks and gave it to his wife as her Birthday Present
that year....
This Walton now has a place of honor once again in someones living room and is in use daily....
by a very grateful family....
John k9uwa & Jean n9pxf