John & Jeans Radios That have been sold
And Or Some of the Customer Radios we have
restored...
---
Very nice Zenith 288. It was their one and only entrance into a sort of communications receiver
complete with RF Gain and Antenna Trimmer...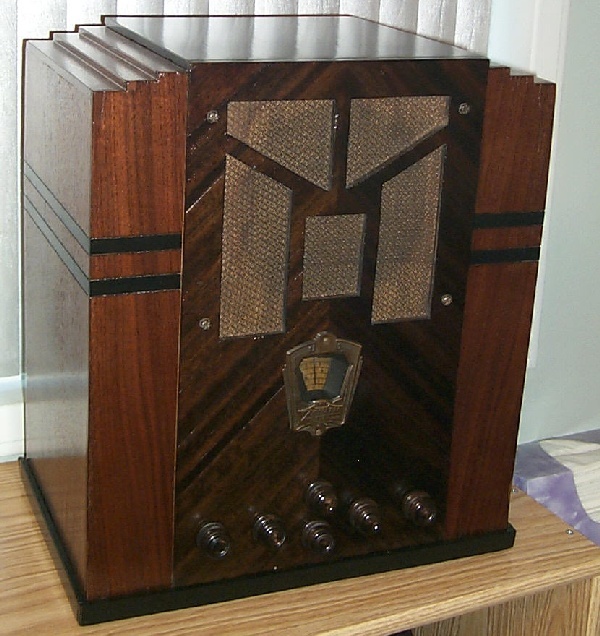 ---
Philco 89B Cathedral
Regular AM + one ShortWave band 1.5 to 3.2 Mhz
Their might be another one of these around here someplace?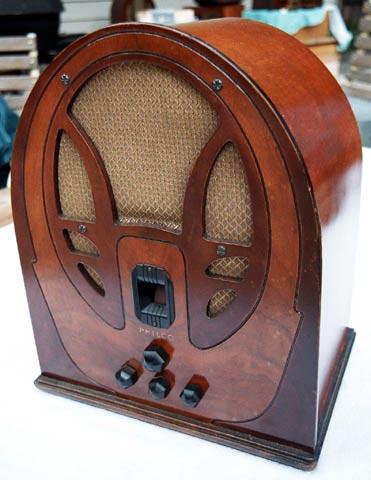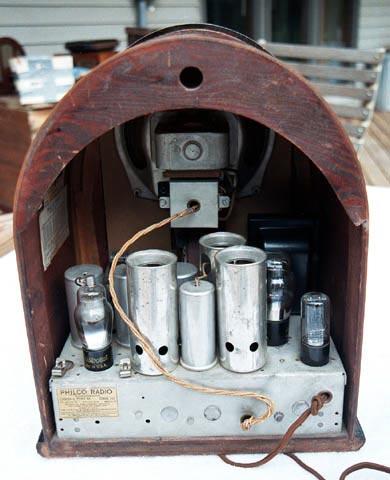 ---
Philco 42-390 Console
AM + Short wave band
$465.00 SOLD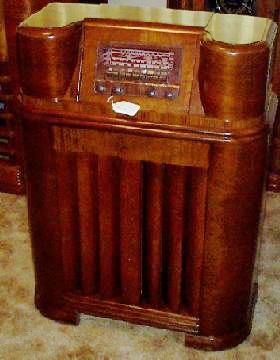 ---
1936 RCA 9K3 Console $545 SOLD
AM + 2 Short Wave bands
Special Acoustic Design cabinet
I do have another one that is similar to this one......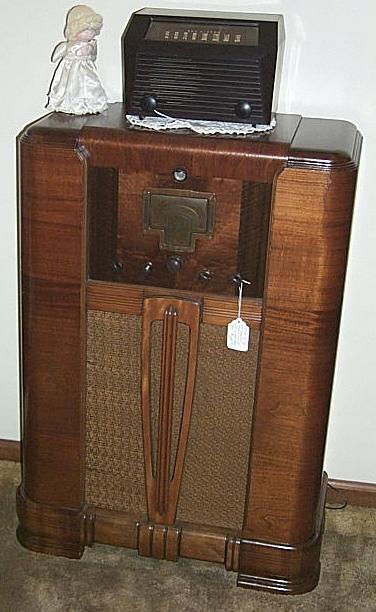 ---
Philco 15 tube 1938 Top of the Line Console! $995.00
Sorry this one has been SOLD !!
Radio features 15 tubes 5 bands super fine tuning on all bands.....
Variable width IF for that "Hi Fidelity" type sound...
Automatic Frequency Control to eliminate "drifting" off station.....
Philco's "Tele-Dial" Pre-Sets for quick return to stations
you want to go back to frequently....
Beautifully Inlaid Veneers using many types of wood....
Large Speaker plus 3 "Passive Radiators"
for super room filling sound....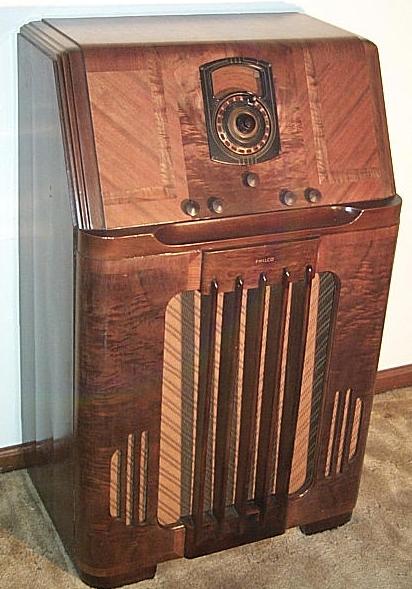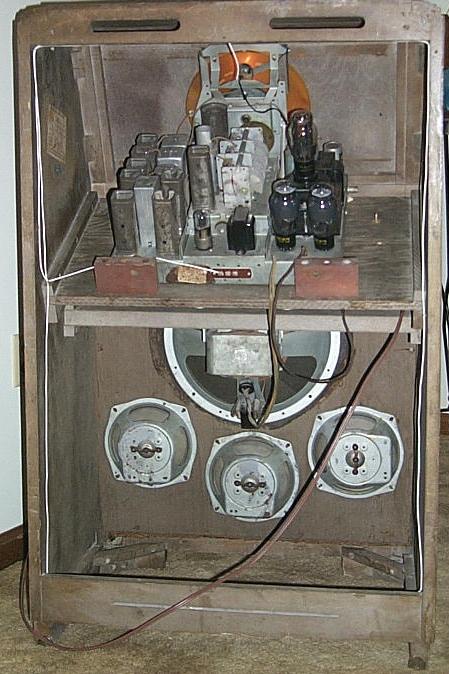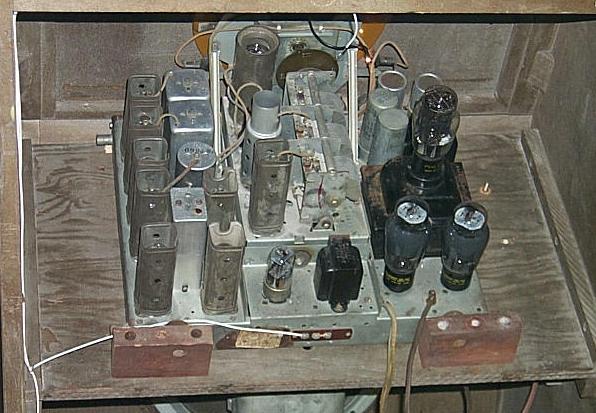 Midwest DD-18 restored Spring of 2007
First is a "Before Picture"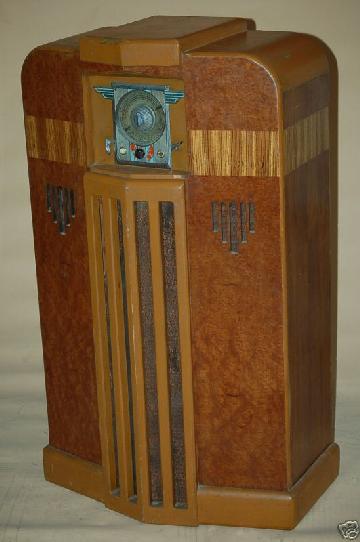 and when Jean stripped the cabinet... under that nasty looking brown stuff
was bright yellow paint.... it was one big mess...
Below is the "After" picture radio all assembled and playing and
the refinished cabinet... Interesting 18 tube design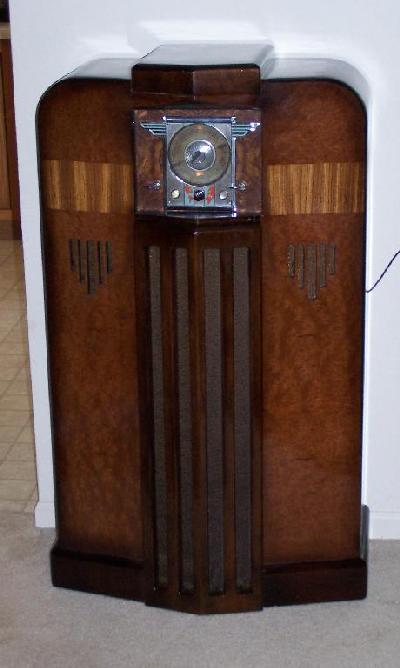 A Beautiful Zenith 10s464 Console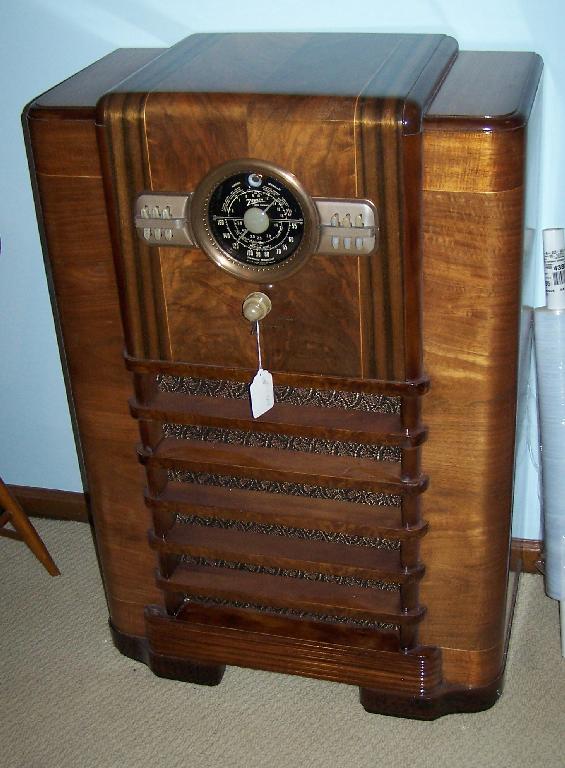 Zenith Shutter Dial Chairside
Model 7s240 Really hated parting with this one!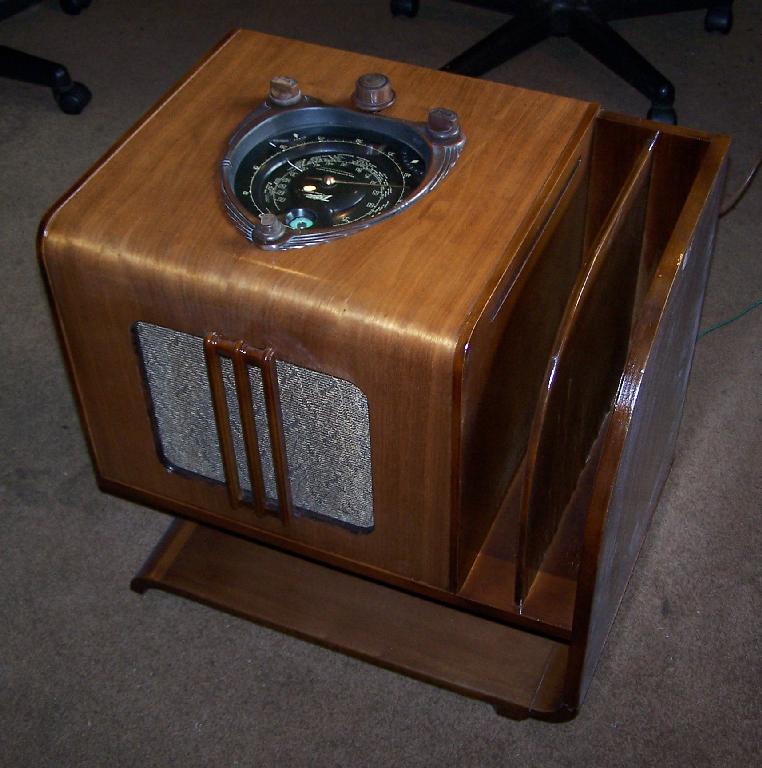 ---